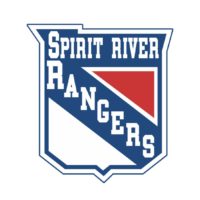 The North Peace Hockey League is coming back this season, and so to are the Spirit River Rangers.
Team president Jim Nicholson says there's a lot of interest in the community for watching hockey again coming out of the pandemic.
"Last spring I was able to watch some minor hockey in the last couple of months of the season and the arena was packed. There was a lot of talk about getting the team back together again and I think it's a good time. People want to get out and watch some hockey and the Rangers have been absent now for five years. I think it's time for us to field a team again."
He says their roster has a number of local players committed for this season.
"That's gonna definitely add to our fan support. I think in previous years we had seen some teams that didn't have that many local players and it's always nice to watch a local team in action. You know the people and it means a little bit more for the fans. I believe we'll be quite competitive, we've got some very strong players."
The Rangers last played in the NPHL in 2017, a season that saw them win the league championship for a fifth straight time.
You can hear out full interview with Nicholson below.
– Kyle Moore, Trending 55 Newsroom