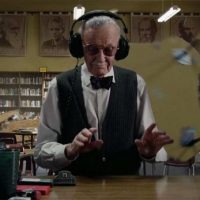 Legend Stan Lee passed away on Monday, November 12th at a medical centre in L.A.
The genius behind Marvel was 95.
Check out his cameos in the video below.
I think my favourite is when he delivers a package for "Tony Stank".
Although getting drunk with The Avengers was hilarious too.
And honestly there are so many good ones.