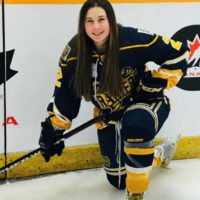 Our Subway Athlete of the Month for January is Dayle Ross.
She's a hockey player from Spirit River who recently got a college scholarship to play at St. Cloud State, an NCAA Division 1 school in St. Cloud, Minnesota.
You can listen to our full interview with her below.
Congratulations Dayle and best of luck going forward.
– Kyle Moore, Trending 55 Newsroom