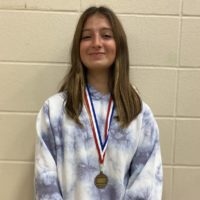 Our Subway Athlete of the Month for October is Karsyn Coen.
Karsyn goes to Grimshaw Public School and last week she finished top 5 in the Jr girls golf zones meet.
"I just went out there to have fun and I ended up finishing in 4th place. I've only been playing golf for a couple of years."
She says there's a few different sports that she plays.
"I do volleyball and I'll hopefully play basketball this year. I also do competitive jump rope."
Congratulations Karsyn on your accomplishments.
– Kyle Moore, Trending 55 Newsroom