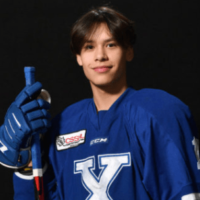 Our Subway Athlete of the Month for December is Zackary Shantz.
He's a hockey player from High Prairie and plays with the Northern Alberta Xtreme prep school in Edmonton. In this year's WHL Bantam Draft, Shantz was selected in the third round by the Prince George Cougars.
You can listen to our full interview with him below.
Congratulations Zack and best of luck going forward.
– Kyle Moore, Trending 55 Newsroom