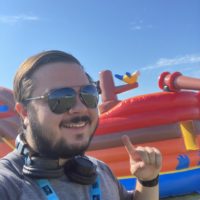 Jared Here with an update on what went down with the cruiser! I got to hang out at Cecil Thompson Park for the Jump and Jam!
There were so many bouncy castles laid out for everyone to enjoy. There was even a pit of foam that ended up being a big hit. I knew this because when I looked back over that way there was a whole army of children covered in foam chasing another hoard of children…everyone was having a blast!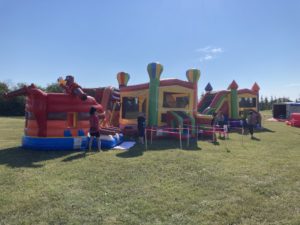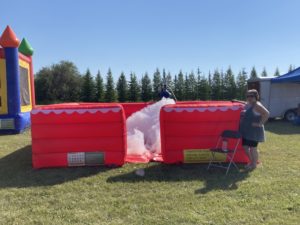 There were also vendors out and about selling tasty treats, good food as well as some great products!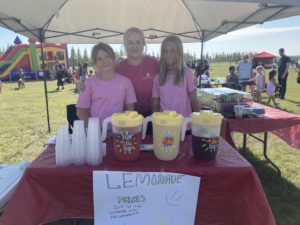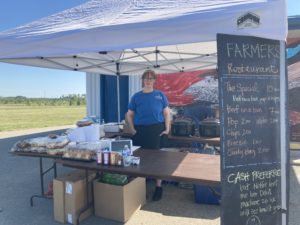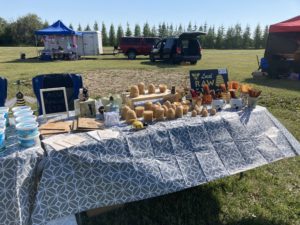 The live music, or the Jam in the Jump and Jam, was also out letting everyone dance out to some great tunes. They had a nice seating area set up so that everyone could take a load off and listen.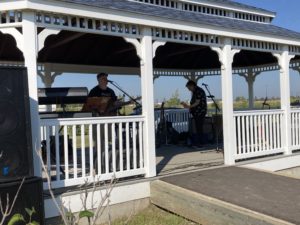 It was a super hot day but the kids were able to cool off in the foam pit and at least the band was playing in a gazebo. for everyone else the vendors had us covered. they were out there selling freezies and ice-cold lemonade. one of the few things that kept me from evaporating on this fun yet very hot day!
So, that was my cruiser day last week. A super fun time heading Everywhere and I can't wait to do it again…oh wait I am, next week I'll be at even more awesome events, and if you want to see me at any specific events, email me the info at cruiser@kix.fm or cruiser@rivercountry.fm
-Jared Gomes