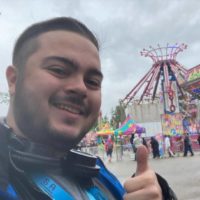 There I was ready to go, I woke up bright and early on Saturday ready to hit the road for a day of adventure…and an adventure it was. As this was my first weekend driving the cruiser I wasn't too sure what to expect but it was an amazing time. My day started at the Peace River farmers market. There were a lot of people there selling their wares as well as a lot of people buying them.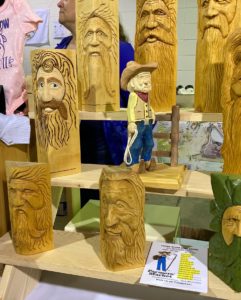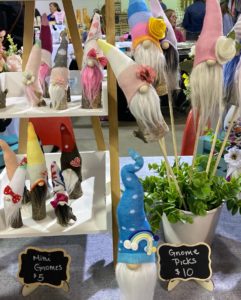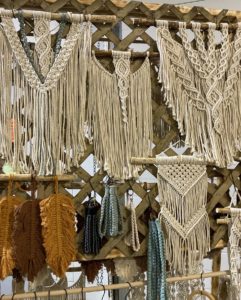 There was a wide assortment of handcrafted goods as well as delicious edible ones.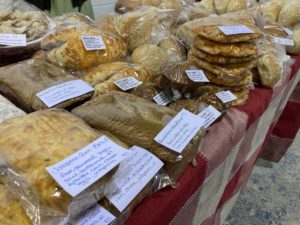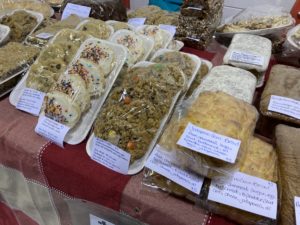 For some of the vendors, it was their first time. Others had been there before but either way, there were a lot of cool people to meet and local products to buy at the Peace River farmers market. When the next one rolls around it's definitely worth going to check out.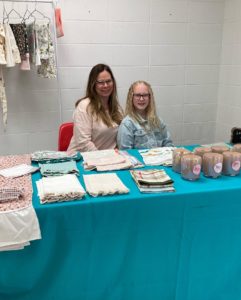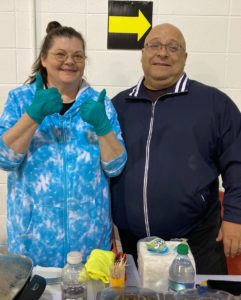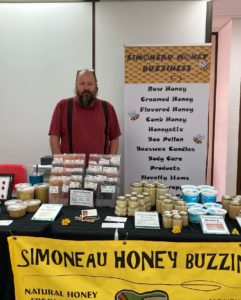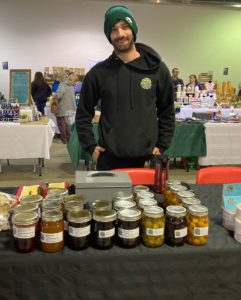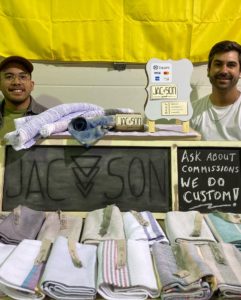 After that wonderful time at the Peace River farmers market, it was off to my next stop the GP Stompede. This was my first time making the trip from Peace River to Grande Prairie and I was a little bit worried. but…after consulting some maps as well as friends all I really had to do was make two left turns and I was there. so, honestly, it could have been a lot worse. I made it to Grande Prairie and then tried navigating to the stampede grounds but that was when the fun began. Every time google maps told me to turn right there was always construction…so, after much driving around, and recalculating, and stopping at a few wrong locations, I finally made it to the fairgrounds.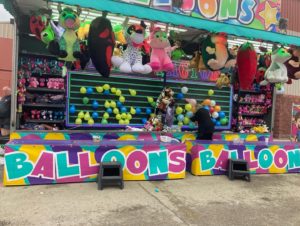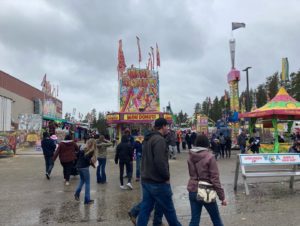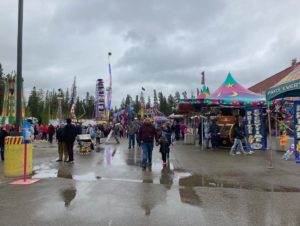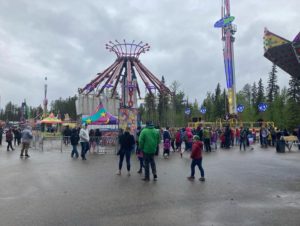 When I got there, the weather was not the greatest, it was overcast and a bit rainy, but that did not hinder the fun one bit. At the fairgrounds, there was a wide array of attractions. Everything you would expect at your typical fairgrounds Ferris wheel, bumper cars, the works! They also had a great selection of food trucks. Each one specialized in something different, one made pizza, while another focused exclusively on grilled cheese. After my tireless journey, I was of course hungry, so I stopped and sampled a freshly grilled burger. I also tried a deep-fried mars bar…yeah turns out anything deep friend is super good.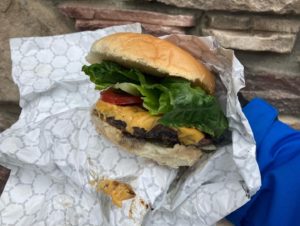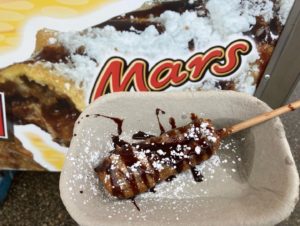 Along with all the fun at the midway, they also had the rodeo events going on all day at the grounds. I was able to watch a couple and I really enjoyed the mounted shooting.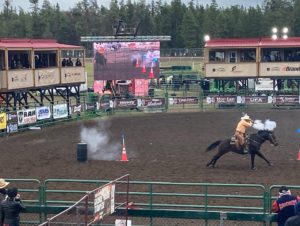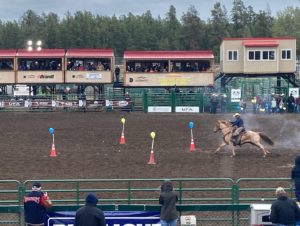 That was my cruiser day for May 28th. A super fun time getting to travel here locally and go all the way to GP would definitely do it again…oh wait I am, next weekend I'll be at even more awesome events, and if you want to see me at any specific events, email me the info at cruiser@kix.fm
-Jared Gomes