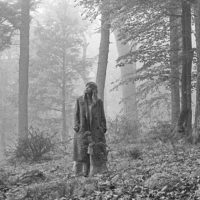 I have never been a HUGE fan of Taylor Swift, especially not before the Red album. Her music always just sounded like a 14 year old girl whining to me. But with Red, it started to mature. Even then, she was just someone I listened to if I was in the mood for something upbeat, bubbly…road trip tunes to keep you awake.
But her new album, Folklore, is a whole other story. Remember when Lady Gaga threw us all for a loop and released Joanne? A totally different vibe from her usual theatrics. Folklore is Taylor's "Joanne." It's so much more poetic and lyrically driven, rather than relying on a fun beat to get you hooked. Each song blends together in a way that will lull you to sleep.
For this album, Taylor collaborated with some pretty incredible artists who are known for their emotion evoking music; Aaron Dessner of The National and Bon Iver. She also worked with friend and frequent collaborator Jack Antonoff, who has a pretty vast variety of musically stylings under his production belt.
But what really sets this apart from Taylor's previous work….The Explicit Content warning on iTunes.
The end result, is actually pretty magical
-Kelsey