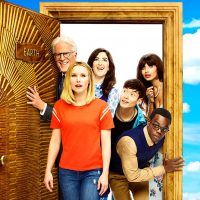 The Good Place has quickly become a smash hit sitcom, one of my personal favourites. The comedy stars Kristen Bell, Ted Danson, Jameela Jamil, William Jackson Harper, Manny Jacinto, and D'Arcy Carden and tells the story of four individuals who come together in the afterlife to become better people.
The shows creator has now made the sad announcement that the show will end after it's upcoming fourth season. The show is NOT being cancelled, the creator and writers have developed the story as far as they wish to.
It's forkin bullshirt if you ask me. I guess I can understand what they are trying to avoid, but I feel like a 5th season would round it out nicely.
The Good Place is currently streaming on Netflix.
View this post on Instagram