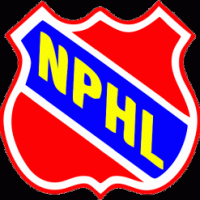 Only two weeks are left in the regular season for the North Peace Hockey League.
All five teams only have a few games left until the start of the Campbell Cup Playoffs.
The regular season wraps up on February 1.
GRIMSHAW HUSKIES
The Huskies are still stuck in last place with a 2-11-2 record for six points.
Grimshaw lost 4-3 in Manning on Thursday before getting a 5-3 win in Falher on Saturday.
The Huskies this week have a home-and-home with the Manning Comets coming up on Friday and Saturday.
FALHER PIRATES
A 6-9-0 record for 12 points has the Pirates in third place.
Falher lost both of their games last week, 7-3 to Dawson Creek and 5-3 to Grimshaw.
They have one home game on Saturday, they will be facing the Grande Prairie Athletics.
MANNING COMETS
The Comets are currently in fourth place with a 4-10-0 record for eight points.
Manning got a 4-3 win over Grimshaw before losing 2-1 to Grande Prairie.
They're at home to the Huskies on Friday before going to Grimshaw on Saturday.
GRANDE PRAIRIE ATHLETICS
The Athletics and the Canucks are tied for first place with a 12-1-1 records for 25 points.
Grande Prairie won their only game last week, 5-4 over Grimshaw.
They have three road games this week, Tuesday and Thursday in Dawson Creek, and Falher on Saturday.
DAWSON CREEK CANUCKS
Dawson Creek remains in a neck-and-neck race for first place with Grande Prairie.
The Canucks won 7-3 over Falher to move into a first place tie with the Athletics.
The two teams will play twice this week on Tuesday and Thursday.
– Kyle Moore, Trending 55 Newsroom