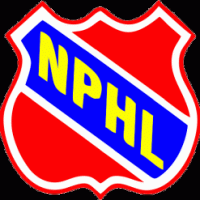 We're into the last week of the regular season and there's still some shuffling around for playoff spots that can happen.
Dawson Creek has clinched the number 1 seed, Grande Prairie is at number 2 and Grimshaw will be the 5 seed.
The 3 and 4 seeds could still change hands between Falher and Manning.
GRIMSHAW HUSKIES
Getting swept in a home-and-home with Manning means the Huskies will have to start on the road in the first round of the playoffs.
They lost 6-5 in a shootout in the first game and 3-2 in the second game.
The Huskies will end the regular season with a home game on Saturday against Falher.
FALHER PIRATES
The Pirates one game last week saw them lose 5-1 at home to Grande Prairie.
Pat Rowan got the lone goal for the Pirates who are tied with Manning for the third and fourth spots.
Falher will travel to Manning on Friday and visit Grimshaw on Saturday.
MANNING COMETS
Two wins over Grimshaw keeps the Comets in contention to get a first round bye.
After a lengthy shootout on Friday, Josh Rutherford scored late in the third period to win on Saturday.
This week, Manning is at home to Falher on Friday before visiting Dawson Creek on Saturday.
GRANDE PRAIRIE ATHLETICS
The Athletics are now locked into the number two seed for the Campbell Cup Playoffs.
A pair of losses to Dawson Creek means Grande Prairie can't catch the Canucks, but they rebounded with a 5-1 win in Falher.
The Athletics will host the Canucks again on Thursday.
DAWSON CREEK CANUCKS
Six straight wins have the Canucks in first overall, and in a strong position to win their first championship since 2003.
Last week saw them sweep a back-to-back set with Grande Prairie, both 3-1 wins for Dawson Creek.
They'll face the Athletics again on Thursday before taking on Manning on Saturday.
– Kyle Moore, Trending 55 Newsroom