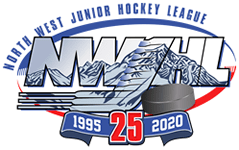 'Twas the week before Christmas and in the NWJHL, all six teams want to be playing well.
A two week break is in their sights, as everyone turns on the Christmas lights.
Before we go into the winter vacation, lets take a look around this hockey nation.
NORTH PEACE NAVIGATORS
They had a chance at first place, but fell flat on their face.
The Huskies beat them twice, making them as cold as ice.
They'll make a Wednesday trip to Fairview, where they hope to break through.
FAIRVIEW FLYERS
An offensive explosion of 15 goals, they beat the Vipers and Kings to warm their souls.
They'll get the Navs on Wednesday, then the Kings on Friday.
A chance to move in, to second place with a win.
SEXSMITH VIPERS
When it rains it pours, adding to the Vipers chores.
Two more defeats, dumped on their cleats.
They have a Saturday home date against Dawson Creek, maybe they can end their losing streak.
GRANDE PRAIRIE KINGS
A win and a loss last week for the Kings, they've had lots of these back and forth swings.
They sit in fifth place, as they try to improve their pace.
Ahead for them the challenge this week, the Flyers on Friday where a win is what they seek.
DAWSON CREEK CANUCKS
The Canucks currently sit in place number four, as a bit of a slide has made things pour.
Five straight to be exact, I'm afraid that's a fact.
This week they'll visit Fort St. John and Sexsmith, where they hope another win won't be a myth.
FORT ST. JOHN HUSKIES
They have reasons to smile, as they sit atop the pile.
Three wins in a row, this team is a much see show.
For them this week is an all-BC affair, as the Canucks will enter the Huskies lair.
– Kyle Moore, Trending 55 Newsroom