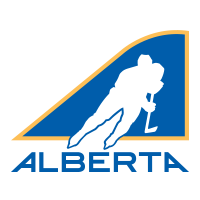 Three players from the Grande Peace U-16 Storm could have their names called during the upcoming Western Hockey League Bantam Draft.
With the WHL's 2019 draft set to take place on May 2nd, scouts from Western Canada's major junior teams will be finalizing their rankings ahead of the annual U-16 draft, which will see some of the top Western Canadian hockey players — under sixteen years old — drafted into the Western Hockey League.
While the projected Top 10 is not currently known and with several American leagues also being eligible, four major midget leagues will still be the main focus for WHL scouts. Here in the west the Alberta Minor Midget Hockey League boasts some of the top U-16's, along with the BC Major Midget League and the Saskatchewan and Manitoba AAA Midget Hockey Leagues.
In the Peace Region three players could find themselves taking the next step in their careers, as the Western Hockey League boasts some of the highest percentages when it comes to graduates making it to professional hockey.
#24 Chase Jonzon
Jonzon has the best opportunity of the three Grande Peace U-16's to be taken in the upcoming WHL draft. Jonzon is a 160 pound 16-year-old that possesses a terrific shot, scoring 32 points in 33 games this season in the AMMHL which included 20 goals. Jonzon is a strong forechecker that plays a physical game, but also has a great scoring touch. He's currently a student at Sexsmith Secondary School and is a native of LaGlace, Alberta.
#19 Landon Hedges
Hedges finished the 2018/2019 AMMHL season as a point a game player. A noted playmaker with strong offensive vision, in 34 games during the season Hedges tallied 34 points including 14 goals and 20 assists. The 2003-born-forward would greatly benefit from adding more weight to his current 130 pound frame. His offence production has continued to improve over the last three seasons.
#15 Jaydon Gordey
The smooth-skating forward had 37 points in 34 games this season and will be one to watch at the upcoming WHL Bantam Draft. Much like Hedges, Gordey lacks in the size department which might make him a liability for WHL scouts, however his offensive skill and work ethic are not to be overlooked. A year prior to joining the Grande Peace U-16's, Gordey recorded 74 points in just 32 games in the NABHL.
The 2019 WHL Bantam Draft will take place in Red Deer next Thursday.
–Alex Rodgerson, Trending 55 News