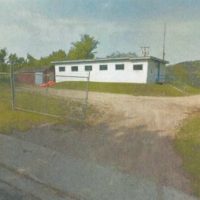 The Town of Peace River is currently in discussion regarding the replacement of their 365 Potable Water Reservoir and Pump House.
The 365 Potable Water Reservoir and Pump House site was originally a wooden reservoir with a pump house constructed in the 1940's, with an intake from the Peace River. In 1959, a water treatment plant and additional storage were also added to the site.
Currently, the structure has reached the end of its life cycle and requires replacement.
In addition, there are also fire flow and low water pressure issues within the pressure zone that when taken into consideration with the age and structure of the plant, which make the current situation high-risk for the town's Drinking Water Safety Plan. The Town is also noting the current structures may need to be checked for Asbestos as part of the demolition strategy.
A number of options have been discussed by council regarding the required replacements, with council noting there are no scenarios which should permit this project to be further postponed.
Direction was given to the proponent teams to base their proposals to provide design and construction administration services to:
-Provide a new 1200 metre reservoir system
-Provide a new booster pumping station
-Demolition of the existing reservoir and pumping station
-New construction to have a minimum of a 25 year life cycle
-System to meet the town's fire flow requirements for the zone
-System must be staged as to not interrupt existing operations
While approval of this project totalling $7,131,000 is in place, staff cannot commence with the construction phase of the project until the funding for the project is confirmed.
–Alex Rodgerson, Trending 55