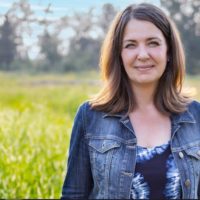 Danielle Smith is back in Alberta politics as one of the candidates running for the leadership of the UCP.
The former Wildrose party leader says she's heard a lot from Albertans about the issue of autonomy.
"We got a pretty strong mandate from the people that they wanted us to open up the constitution when they said they wanted us to work to eliminate equalization from the constitution, and we haven't acted on that. That's the reason why I launched with the Alberta Sovereignty Act. That would be the first step in showing that the relationship is going to change."
She tells the Trending 55 Newsroom that if she wins the leadership, she wants the province to get more "respect" from the federal government and "be treated the same way they treat Quebec."
"We are going to be the second largest economy in the country. If we look at projections for population growth, by about 2050 we're going to be the second most populous province in the country as well. We have to stop acting like a junior player and we have start acting like a senior partner. As soon as Ottawa realizes that we need to have a grown up and more respectful relationship, then we can more to collaboration."
You can hear our full interview with Smith below.
– Kyle Moore, Trending 55 Newsroom