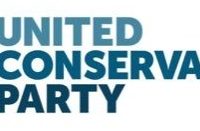 UCP Leader Jason Kenney promised to crack down on crime with a package that would offer solutions to the rising crime rates and packed courts of Alberta.
On Wednesday Kenney promised to invest $30 million to help combat crime, with $10 million going towards 50 new Crown prosecutors and their support staff and the other $20 million for the Alberta Law Enforcement Response Teams (ALERT)
AlERT was created in 2006 by the Alberta government to help tackle serious and organized crimes by bringing municipal police and RCMP together to investigate crimes ranging from gangs to child pornography.
Kenney ran down a list of crime statistics, stating that vehicle thefts in Alberta are three times the national average.
Kenney wants to add a parole board to Alberta to help handle offenders with a sentence shorter than two years, Currently only Ontario and Quebec have provincial parole boards.