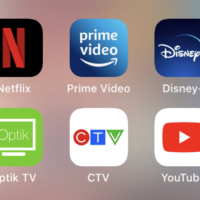 Monday, November 2 – Below Deck, The Good Doctor, Holiday Baking Championship, The Price is Right at Night, Q Talks,
Tuesday, November 3 – U.S. Election Coverage, Felix Lobrecht: Hype,
Wednesday, November 4 – The A Word, Love & Anarchy
Thursday, November 5 – B Positive, Young Sheldon, Paranormal, Mom, Two Weeks To Live, Braxton Family Values, Carmel: Who Killed Maria Marta, The First 48, The First 48 Presents Critical Minutes, Ghost Adventures, Riviera, Save Me
Friday, November 6 – Country Ever After
Saturday, November 7 – 2020 Rock n Roll Hall of Fame Induction Ceremony, Behind Every Man, Earth's Great Seasons, Gemusetto, Killer Siblings, Side Hustle
Sunday, November 8 – Moonbase 8, NCIS: Los Angeles, NCIS: New Orleans, The Real Murders of Orange County, Yum and Yummer
Monday, November 9 – Bargain Mansions, The Big Bake: Holiday, Christmas Cookie Challenge, Industry, Undercover, The Mighty Ones, The South Westerlies
Tuesday, November 10 – The Cost of Winning, Country Strong 2020: Countdown to the CMA's, The Curse of Oak Island, Dash & Lily, My Big Fat Fabulous Life, Trash Truck, Welcome to Plathville
Wednesday, November 11 – 2020 CMA Awards, Aunty Donna's Big Ol House of Fun, Chicago Fire, Chicago Med, Chicago PD, Eaters Guide to the World, The Liberator, A Queen is Born, The Real Housewives of Salt Lake City, S.W.A.T., Trial 4
Thursday, November 12 – Grey' Anatomy & Station 19, Chrisley Knows Best, Law & Order: SVU, Miz and Mrs, Total Bellas, The Unicorn
Friday, November 13 – Alex Rider, Ancient Aliens, The Astronauts, Becoming You, The Blacklist, The Dirt, Doug Unplugs, Gold Rush: White Water, Inside Pixar, James May: Oh Cook, The Minions of Midas
Saturday, November 14 – History's Greatest Mysteries
Sunday, November 15 – 2020 People's Choice Awards, Candy Land, The Crown, The Reagans
Monday, November 16 – All Rise, Bob Loves Abishola, Bull, His Dark Materials, The Neighborhood, Punk'd
Tuesday, November 17 – Beyond Oak Island, Big Sky, The Boss Baby: Back in Business, FBI, FBI: Most Wanted, The Lego Star Wars Holiday Special, NCIS, We Are The Champions
Wednesday, November 18 – Bitter Daisies, For Life, Forged in Fire, History's Wild, Holiday Home Makeover with Mr. Christmas, No Man's Land, The Wonderful World of Mickey Mouse
Thursday, November 19 – Breaking Beauty, I Hate Suzie, Jersey Shore Family Vacation, A Million Little Things, Supernatural: The Long Road Home
Friday, November 20 – Alien Xmas, Animaniacs, Flavorful Origins, Holiday Crafters Gone Wild, Life After Lockup, Marvel's 616, The Pack, The Real Right Stuff, Small Axe, Voices of Fire
Saturday, November 21 – Between the World and Me
Sunday, November 22 – 2020 American Music Awards, Buddy vs Christmas
Monday, November 23 – Black Narcissus, Gilmore Girls: A Year in the Life, Thanks a Million, This Joka
Tuesday, November 24 – Dallas Cowboys Cheerleaders: Making the Team, Dragons: Rescue Riders: Huttsgalor Holiday, The Haves and The Have Nots, Jennifer Aniston: More Than Friends, Wonderoos
Wednesday, November 25 – Great Pretender, Heroes of Lucha Libre, Saved By The Bell, Seal Team
Thursday, November 26 – Craftopia: Craft the Halls, Craftopia: Merry Christmas!, The F-Spot with Derrick Beckles, The Flight Attendant, Stylish with Jenna Lyons, Tyler Perry's Ruthless, The Wonderful World of Disney: Magical Holiday Celebration
Friday, November 27 – Biggest Little Christmas Showdown, A Go! Go! Cory Carson Christmas, Jessica Chambers: An ID Murder Mystery, Over Christmas, Sugar Rush Christmas, Virgin River
Saturday, November 28 – Elvis: Are You Lonesome Tonight?, The Uncanny Counter, Who Killed the Lyon Sisters
Sunday, November 29 – Empires of New York, This is Life with Lisa Ling, Wonderoos: Holiday Holiday!
Monday, November 30 – CMA Country Christmas, The Disney Holiday Singalong, A Love So Beautiful, Murder in Ypsilanti: Keith Morrison Investigates