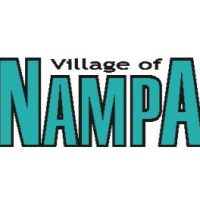 NAMPA — The Village of Nampa has released the results of their Economic Development Survey.
The community survey geared at giving the public an opportunity to weigh in regarding their economic concerns was held from March 22nd to April 12th, with 56 residents of Nampa and Northern Sunrise County taking part. Of the survey responses, 30 were from Nampa and 26 were from Northern Sunrise County, giving the survey a total response rate of 8.2%.
The largest participating group was aged 40-59, accounting for 38% of the responses.
"What additional senior programs or services would you like to see in Nampa?"
Some of the suggested programs include allowing seniors to interact with children to combat loneliness, providing helpers, and meals on wheels. In addition, the public wants check-ups for "shut-ins", better senior housing such as lodging and paved walkways with benches to rest.
"Is a need for more seniors' housing in Nampa?"
A total of 80% of responses said yes, with 36% asking for more independent units and 44% asking for assisted living units. Public comments also stated that assisted living units should allow residents to stay in their community as well as create employment for people working at the assisted facilities.
"Friendliness of the community?"
90% of the respondents agreed to that Nampa is a friendly community, while 10% stated that it is not. The 10% say Nampa has a lot of transient and undesirable population and that the rundown village attracts questionable resident. They add the overall look of Nampa is not inviting, and also say "if you are not born in Nampa you are not welcomed in Nampa".
"What type of children's activities would they like to see introduced?"
The public's comments are quite strong around the need for a daycare, while others are asking for a youth drop in center for teenagers, and program offerings for 12-17 year-olds. In general, respondents asked for more organized sports.
"Ways to attract and retain residents though improving the overall look and attractiveness of the Village?"
The general response was that sidewalks should be everywhere around the village, along the highway where people walk, and at least on one side of the street. They should also be wheelchair and stroller accessible. Additionally, walking trails around the village, baseball diamonds, nature trails with benches, trails down by the river and a better crosswalk for kids east of school were also requested by residents. 72% also voted in favour of murals being painted on some buildings, while 71% say they would support the idea of a drive-in movie theatre for the summer.
"How to better utilize the Nampa Arena?"
The following suggestions were given by the public: pool, drop- in center for youth, and suggestions to waive the arena rental fees for those activities. An elevator for the seniors to access the second level was also suggested, and another idea being considered is to use the arena space for bumper cars for kids' entertainment in the summer-time.
"Utilizing the vacant United Church on Main street?"
58% expressed interest in a potential Yoga Studio, while 40% support the idea of a Dance Studio. Other comments suggested Tai Chi, Martial arts, private dinners, and other family activities such as movie nights, comedy nights and special guest speakers.
"Additional activities during the popular Farmers' Days event?"
An idea for a Flea Market was supported by 65%, while residents asking for more music totalled 60%. Other suggestions were to organize car and bike show, bingo hosted by the Golden Pioneer Centre, bring in Carnival rides and donkey basketball.
"What type of services would you use if they were available in Nampa?"
According to residents a Bakery is needed most, with the second highest polling numbers suggesting a Registered Massage Therapist, followed by new hairdresser. Other sought after services include clothing stores, craft stores, a yoga studio and a dollar store.
Although some comments indicated a need for an affordable grocery store and a franchise fast food chain such as KFC or Subway, it's noted by Nampa council that the Village's proximity to Peace River may not warrant these.
–Alex Rodgerson, Trending 55 News