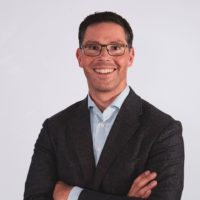 Minister of Jobs, Economy and Innovation, and baseball analyst, Doug Schweitzer joins the Trending 55 Hot Seat Weekly to discuss the latest at the provincial level, as well as his take on sports and baseball.
This week, we covered:
– the cabinet meetings leading up to yesterday's COVID-19 restrictions as Schweitzer was one of eight members of the committee making the decisions
– announcements of additional supports for businesses
-could Alberta one day be a place to produce vaccines?
– could subjects such as: machine based learning and artificial intelligence be taught in the public school system?
-a popular kids show being filmed in Alberta;and,
– why he thinks Tampa Bay could come out on top if they trade Blake Snell.
The full conversation is below.
– Kenny Trenton. Trending 55 Newsroom

Tags: