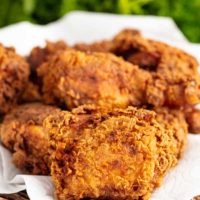 Sometimes the hardest part of cooking is just figuring out what to cook! Here's what I'm gonna be making this week, feel free to join in or maybe just reading it will jog some inspiration.
Easy: You have stuff to do. I get it! Maybe you're not the one who normally cooks. That's fine! Whatever the reason, if you need something easy this week, try Bahn Mi! (Vietnamese subs) All the work is prep, so if you have 20 minutes to set it up at 4pm, then you can assemble it and have it ready in ~10 minutes when you get to dinner time. Made these for my fam recently and they were a huge hit. Tip: cut your meat against the grain so that when it's in your sandwich, you're biting with it.
Recipe: https://www.bakersroyale.com/grilled-beef-banh-mi/
Medium: You have a normal amount of time to make dinner. (For me a normal amount of time is like 45-60 minutes, but that's because I don't have kids and finish work at 10am). If you're looking for a good dinner that's not too tricky but still requires your attention, then this week go for Butter Chicken. A mild curry that goes well with rice, naan, and if you're some kind of insane food-brand, then pretty much anything else (S/O to butter chicken poutine from my College's cafeteria). Butter chicken is easy to make, it just requires you to have good seasoning in your cupboard. The recipe i'm using is maybe pushing the boundary on what some might consider medium difficulty/commitment so feel free to find an easier one OR! I actually really enjoy the Blue Dragon butter chicken kit. This isn't a sponsored bit, it's just a really solid product. They have 'em at Walmart in PR.
Recipe: https://cafedelites.com/butter-chicken/
Hard: You've got 1+ hours to kill and you feel competent in a kitchen. Don't gotta be Ramsey! Just gotta know how to cook. My weeks usually have the easy+medium dish on weekdays, and then one kinda tricky dish on weekends. This weekend's dish is Fried Chicken. I was gonna do Korean Fried Chicken but I couldn't find gochujang sauce in PR so instead we're just going normal ol' American style fried chicken. Not much to say about fried chicken honestly. Just gotta know how to safely deep fry chicken. It's much easier than it seems at first, especially if you're like me and have a ceramic top stove so there's really low risk. I highly recommend mixing up some Tabasco sauce and honey and drizzling that on your chicken. It'll blow your mind.
Recipe: https://thestayathomechef.com/fried-chicken/
Best option: Order from a local restaurant this week. If you can, it's really important to support those businesses which aren't seeing their normal customers. You already know all this so I don't need to tell our amazing KIX listeners, but this is your reminder! Make time to order takeout this week! It makes a huge difference in supporting those local shops.
-Robert