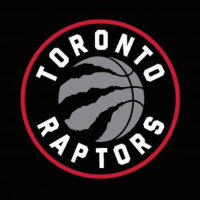 The Toronto Raptors win Game 6 of the NBA Finals, thus clinching the NBA Championship. Not only is this the first time in NBA history that a Canadian team wins the championship, but the Toronto Raptors beat Golden State. A team that swept last year's NBA Finals, taking out the Cleveland Cavaliers (the team that blew Toronto out of the running). Before last night, the Golden State Warriors were reigning NBA champions from 2017.
Out of nowhere, this team from Toronto comes along. New players, new head coach. This is a team that has never been to the NBA Finals as a collective. To say the Raptors were the underdogs in this series is an understatement. Their journey to the finals was riddled with drama.
Starting with Philadelphia. The 76ers and the Raptors pushed the series to game seven. With less than five seconds left of the final quarter in game seven, both teams tied at 90 points a piece… this happens.
Kawhi Leonard sinks an iconic buzzer beater to take the Raps to the Eastern Conference Finals.
Another series, another odd-defying series of events. The Milwaukee Bucks got first blood, beating Toronto twice before the Raptors could answer. Down 2 – 0, the Raptors did not give up! They fought back from the deficit… and won. In the NBA Finals, a comeback like this has only happened a handful of times, six to be exact!
Onto the finals. Watching the Toronto Raptors, you can really tell this is a team with a nation behind it. The ultimate underdog. The only team from Canada. New players, a new head coach, never before making it this far as a collective. Murals went up in the city of Toronto. The stage was set. The Golden State Warriors, three time NBA Championship winners in the last four years, against Toronto. The team that has never won a championship in it's 24 year history.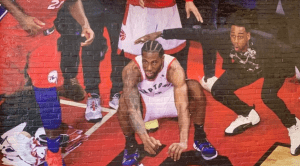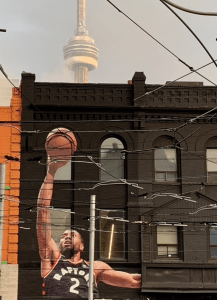 Toronto's energy could be felt all across Canada!

It took six games for the team from the 6ix. Toronto Raptors, 2019 NBA Champions. Nice.

Congratulations, Toronto! You made history, awakened and inspired a nation.

Tags: