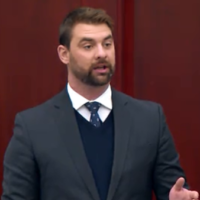 Access to high-quality palliative care is a big part of the province investing more money into the system.
Peace River MLA Dan Williams consulted with palliative and end-of-life care Albertans and interest groups and says that came up a lot during those discussions.
"Different communities have different levels of service. If you're in Edmonton or Calgary for example, you can have really good access to this care. But in some communities, rural setting in particular and indigenous communities, it's really though to get access to this. I think palliative and end-of-life care, support for people in what it their most vulnerable time, should be universal."
Speaking with the Trending 55 Newsroom, he calls the investment "an important step forward" and says this was the completion of one of their platform commitments.
"Alberta already has been a leader not just in Canada but internationally when it came to palliative and end-of-life care, but there's still lots of work to be done. We put out this request for folks to say if there a place where we can improve and how can we as a province better serve. A lot of money goes into health care, but it needs to end up helping patients."
Last week the province announced that over $11 million will be provided to different projects to increase access to high-quality palliative care.
You can hear our full interview with Williams below.
– Kyle Moore, Trending 55 Newsroom