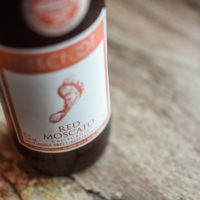 Happy Wine Wednesday, friends! This week I am featuring one of my favourites.
Barefoot is an award winning wine out of California. According to their website, they are actually the most awarded wine in the world.
I love the Barefoot Red Moscato because while it is sweet, it leaves a red wine after taste that helps balance that sweetness. It's flavourful and smooth.
Not to shabby for $12.
-Kelsey