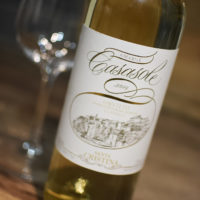 Happy Wine Wednesday, friends! This week's featured wine from Barrel Wine 'n' Spirits is the Casarole Orvieto DOC Classico Amabile.
This is an Italian white wine.
From their website:
"Casasole is light straw yellow in color. Its intense nose offers aromas of golden apples, bananas, and orange zest, typical of the Procanico and Grechetto grape varieties. The palate is slightly sweet sustained by excellent freshness that makes it extremely pleasing to drink."
They also sell a cookbook that offers up recipes to pair with their wines which I think is really cool.
I found this one to be quite sweet, definitely taste the apple. Although it was far sweeter than what I've been reaching for lately, it was very smooth and I enjoyed it.
10.5% alcohol content
-Kelsey