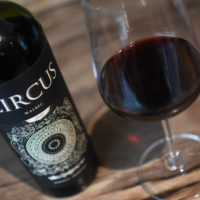 Happy Wine Wednesday, friends! This week's wine feature is a Malbec from Circus.
The Circus Malbec is a wine from Argentina. "Our vineyards are in Agrelo and Altamira, Mendoza, where the excellent climate and the quality of the soils blend to provide the optimum grape-producing conditions."
I am not an avid red wine drinker and at first I wasn't super crazy about this one but by day three I actually really enjoyed it. It caught me by surprise but we soon became lovers. It's bold and flavourful, very smooth. Smells amazing. Super vibin' on the branding.
-Kelsey