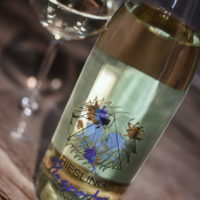 Happy Wine Wednesday! This week's featured wine from Barrel Wine 'n' Spirits is the Deinhard Piesporter Riesling, made with grapes from the village of Piesport in Germany.
Deinhard offers a variety of Riesling wines made in Germany.
Their website lists the flavour notes as peach and apricot. It's very fruity, smooth, and flavourful. I found it to be sweet but also slightly sour like a granny smith apple. A very easy wine to drink.
Alcohol content 9.5%
-Kelsey