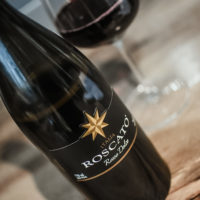 Happy Wine Wednesday, friends! This week's featured wine from Barrel Wine 'n' Spirits is the Roscato Rosso Dolce.
Roscato wines are made in Northern Italy, near the Italian Alps and Lake Garda. This red wine is VERY sweet and slightly bubbly. I used to love sweet wines, but it took me a few glasses to get re-acclimated to the sweetness. This would be a great wine to ease yourself into red wines if you're not an avid red drinker.
This wine is a new addition to the variety available at Barrel Wine 'n' Spirits so stop in today to pick up a bottle!
-Kelsey