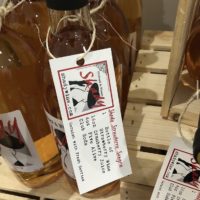 Happy Wine Wednesday, friends! This week I am uncorking another one from local winery Shady Orchard and Winery.
This flavourful wine is made from fruit grown right in High Prairie. Best served chilled, this strawberry wine is VERY SWEET. I personally prefer to make a nice, fruity, summer sangria or spritzer with it rather than drink it on it's own.
Support Local! Drink Shady.
-Kelsey