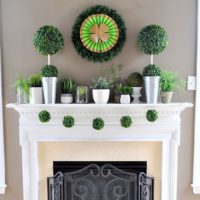 Happy St. Patrick's day!
One of the weirdest holidays of the year for sure. At least as weird as Valentines, but it makes less sense.
Valentines at least has the decency to be upfront about being a holiday for consumerism. But St Pattys doesn't have Hallmark to blame. People just love getting wild, wearing green, and pretending to be Irish for a day.
Anyway!
Celebrate from home today. Listen to the professionals who are telling us to chill out and avoid crowded spaces.
And there's lots of stuff you can do from home today. You can still do green beer and you can even do better! Make some green cookies. Or cake. Or truly anything can be made green if you use enough food colouring (I once saw green spaghetti bolognese).
You can cook some corned beef and cabbage! I never understood how people could not like corned beef. That salty meat is my JAM.
So yeah consider just chillin at home today. There's lots of stuff you can enjoy from the comfort of your own place.