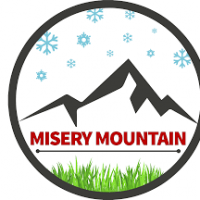 The President of the Misery Mountain Ski Hill says they've had a difficult season so far.
Lyndon Waites says cold temperatures in the early part of the season lead to problems with some of their snow making equipment, and now there hasn't been a lot of snow coming down in the area.
"We haven't had a lot of snowfall here, in fact we're at about a third of what we normally are according to some of the sheets I've read. It's tough. We have to have snow to get people on the hill to ski and we don't have the snow"
The temperatures have warmed up recently, but Waites says they've had another problem come up, not having enough people coming out to the hill.
"Because it's been so warm, I just don't think people have come out. Last weekend was a prime example. It was a beautiful weekend, I went down there but there was nobody skiing and out operational costs are horrendous."
Waites says their costs to run every day are at about $3900.
– Kyle Moore, Trending 55 Newsroom