Everett Barilla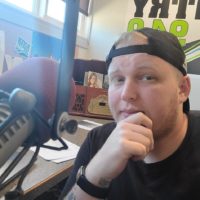 Happy to be back in the Peace after 2.5 years away. It's great to be back informing and entertaining you.
Outside of radio I enjoy long walks on the beach, candle lit dinners, photography, sports and tattoos.
I have a very trivial brain and my intelligence is best described as that one Jeopardy category that all the smart people never get is where I make my money aka useless knowledge. I may be blonde but ain't that dumb and I am smarting than the average blonde.

Here is the KIX FM Top 30 for November 17th … Miley Cyrus looks for her 4th week at #1, did she accomplish it ??? Find out Below: #30 The Weeknd, Playboi Carti & Madonna – Popular
Continue Reading »