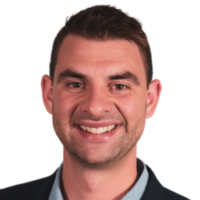 Dan Williams is looking to be re-elected as the MLA for Peace River.
Williams is the UCP candidate in the riding, he says he feels that Alberta is heading in the right direction.
"We have a growing economy, one of the only provinces in the entire country to have this kind of positive growth rate, we balanced the budget twice and we lived under four years of the NDP. What made me run in the first place was knowing that the decision we make in Edmonton have an effect on the Peace Country. Whether or not we have good jobs, a growing resource economy, sustainable development, defend our oil and gas industry and moving Alberta forward."
Williams feels that another NDP government would have a negative impact on the local economy.
"We remember Carmon Creek in the Peace Country was a huge multi-billion dollar mega project that was pulled out of the day after the first NDP budget. It was clear for anyone with eyes to see that investment was running away, it was saying this wasn't a place where we could sustainably develop our resources. Alberta has a proud history of defending the resources that we produce that provide the economic stimulus."
You can hear our full interview with Williams below.
– Kyle Moore, Trending 55 Newsroom