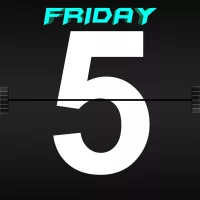 It is Fall and it has become known as pumpkin spice season. So this week for the Friday 5 I wanted to look at pumpkin foods and drinks as it tis the season. Pumpkin for me was traditionally only the seeds, pie and for carving at Halloween. These days the it is used for so much, it will be interesting to find out what pumpkin themed food or drink comes next.
5. Pumpkin Spice Waffles
Something I didn't see coming but they can taste so good. Something to think about trying to make for breakfast on the weekends this fall if you can.
4. Pumpkin Pie Ice Cream
Pumpkin pie ice cream, yes it is a thing and it is delicious especially with whipped cream on top. It's something for the fall season that shouldn't be missed out on, but tend to be a limited time thing to find or buy.
3. Pumpkin Spice Latte
It wouldn't be the pumpkin food or drink list without the pumpkin spiced latte or coffee even. For years I refused to partake in the trend, but a pumpkin spice latte I had in Banff changed my life and finds itself in the bronze spot.
2. Pumpkin Spice Muffin 
I am a big fan of the muffin and the so theses were going to be high on the list. If it has some whipped cream in the middle it is even better but they are so good on their own it isn't necessary but a welcomed addition.
1. Pumpkin Pie
Well it is the reignning and defending pumpkin food or drink and I don't seeing it get unseated, of course I am talking about pumpkin pie. It is good on it's own but can have whipped cream and/or ice cream on it. However you choose to eat it, pumpkin pie reigns supreme.
– Everett