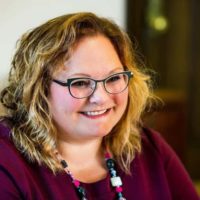 NDP Health Critic, and Kinuso's Sarah Hoffman returns to the Trending 55 Newsroom's Hot Seat.
Hoffman talks to us about some questions the Education Minister needs to answer.
The full discussion is below.
Why has she failed to appear at any daily updates during back-to-school when she has time for photo-ops and partisan events?
Has the minister seen the videos of packed hallways in Calgary high schools, and what has she done in response?
Has the minister visited any schools to see real conditions in actual classrooms?
What is the total number of Alberta schools with confirmed cases, including small sites that cannot be disclosed by name for privacy reasons?
When will the Government of Alberta website provide real-time, single-case-level reporting to the level of volunteer-run non-profit groups?
Is she aware that some schools are still reporting that they don't have any of the government-issued PPE?
Can the minister provide an update on the inventory levels and distribution of masks and hand sanitizer to schools?
When will the minister cap class sizes at 15, and act on the other recommendations of the Safe Schools, Successful Students report?
– Kenny Trenton, Trending 55 Newsroom

Tags: