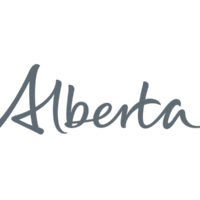 Mackenzie House in High Level is getting $3.5 million from the province to get more affordable housing in the community.
Jeremy Nixon, the Minister of Seniors, Community and Social Services, says it's part of a larger strategy they have for more housing spaces across the province.
"We're looking to build housing in communities, especially for seniors, where they built their lives and raised their families. It's really important for us to be able to build the housing and keep seniors close to their homes. That's what we're trying to with this, making sure our seniors can age with dignity."
Nixon says they have a total of $55 million committed over the next three years to create more access to affordable housing province wide.
Peace River MLA Dan Williams says this is "huge" for the services that are provided in the area.
"These services are provided for all Albertans. The work that Minister Nixon does in being able to make sure that what is really the economic driving force for our province, the North, also gets the services needed for housing, for seniors, for community services and social services, it's really key."
You can listen to the full interview we did with Minister Nixon and MLA Williams below.
– Kyle Moore, Trending 55 Newsroom