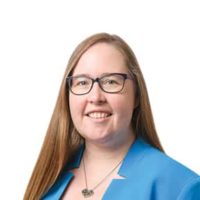 The NDP opposition is calling for the UCP to provide support payments to current nurses, and those willing to come out of retirement.
Quebec recently announced plans to provide bonus pay to nurses to help combat the staffing issues in hospitals and NDP Labour Critic Christina Gray says Alberta should follow suit.
"We have seen some of that here in Alberta, but we are dealing with a serious staffing crisis right now. 19 months of this pandemic has lead to huge amounts of burnout, and we need to take important measures right now to try bolster what's happening in our hospitals where surgeries are being cancelled."
The NDP is proposing the UCP government provide all nurses working full-time in the public system with a $15,000 bonus, with the same sum offered to all nurses working part-time who move to full-time hours during the COVID-19 crisis.
Similar to Quebec, retired nurses who return for the duration of the pandemic will receive $12,000. The total cost of the program in Alberta would be approximately $330 million dollars.
Gray was on the Trending 55 Hot Seat and says this would help with the staffing issues that hospitals in the province are currently dealing with.
"Critically important surgeries are being cancelled. We've got people that we know are dealing with serious mental health issues because of the stress and the strain they've been under and what they've seen in the healthcare system. If we can get even one more nurse to come in and take on more shifts, it would be worth it but I know that this incentive would do far more than that."
Gray was this week's guest from the NDP on the Trending 55 Hot Seat, you can listen to the full interview below.
– Kyle Moore, Trending 55 Newsroom