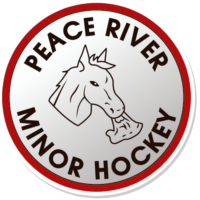 The Northern Alberta Hockey League has come out with their 2021-22 season schedules.
At the U18 AA level, the Peace River Royals will open the season on October 2, they'll be at home against Whitecourt.
In U15 AA, the Peace River Sabres will also start on October 2 with a home game against Fort McMurray.
Finally in U13 AA, the Peace River Colts will begin at home on October 2 against Grande Prairie.
The full schedules for the teams are as follows.
Peace River Royals U18 AA
October 2 vs Whitecourt
October 9 at Leduc
October 10 at Edmonton MLAC
October 15 at Grande Prairie (in Clairmont)
October 17 vs Spruce Grove
October 23 at Northeast BC (in Fort St. John)
October 24 vs St. Albert Steel
October 31 vs Grande Prairie
November 6 vs Camrose
November 13 at Fort McMurray
November 14 at Fort McMurray
November 20 at Sturgeon (in Morinville)
November 21 at Whitecourt
November 27 vs Beaumont
November 28 vs Lloydminster
December 4 at Grande Prairie
December 11 at Whitecourt
December 18 vs Northeast BC
January 9 vs Fort McMurray
January 15 vs Whitecourt
January 16 vs Fort Saskatchewan
January 22 at Northeast BC (in Fort St. John)
January 23 vs St. Albert Crusaders
February 5 vs Sherwood Park
February 12 at Wainwright
February 13 at Lakeland (in Bonnyville)
February 18 vs Grande Prairie
February 20 vs Fort McMurray
February 26 at Northeast BC (in Fort St. John)
February 27 vs Strathcona
March 5 at Edmonton SSAC Canadian Brewhouse
March 6 at Edmonton SSAC Don Wheaton
Peace River Sabres U15 AA
October 2 vs Fort McMurray
October 3 vs Fort McMurray
October 10 at Grande Prairie Higson Dental Group (in Clairmont)
October 16 vs Strathcona
October 23 vs Grande Praire Dreger Racing Team
October 30 at Strathcona (in Ardrossan)
October 31 at Spruce Grove White
November 7 vs Grande Praire Dreger Racing Team
November 13 at Lakeland (in Bonnyville)
November 14 in Beaumont
November 20 vs Leduc
November 21 at Whitecourt
November 27 vs Wainwright
November 28 at Northeast BC (in Fort St. John)
December 4 at Fort McMurray
December 5 at Fort McMurray
December 12 vs Northeast BC
December 17 at Grande Praire Dreger Racing Team (in Clairmont)
December 18 vs Whitecourt
January 7 vs Grande Prairie Higson Dental Group
January 9 at Grande Praire Dreger Racing Team
January 16 at Northeast BC (in Fort St. John)
January 22 at Grande Prairie Higson Dental Group
January 28 vs Whitecourt
January 30 vs Sherwood Park Leafs
February 4 vs Northeast BC
February 11 vs Grande Prairie Higson Dental Group
February 13 vs Fort Saskatchewan
February 19 at St. Albert Blues
February 20 at Sturgeon (in Morinville)
February 26 vs Camrose
February 27 at Whitecourt
Peace River Colts U13 AA
October 2 vs Grande Prairie Minhas Bros
October 9 at Fort McMurray
October 10 at Fort McMurray
October 15 at Grande Prairie BP
October 16 vs Fort St. John
October 24 at Grande Prairie Minhas Bros
October 30 vs Whitecourt
November 6 vs Fort St. John
November 13 at Spruce Grove
November 14 at Sturgeon (in Westlock)
November 20 vs Fort Saskatchewan
November 27 vs Strathcona (in Nampa)
December 4 at Fort St. John
December 5 vs Lakeland
December 11 vs Grande Prairie Minhas Bros
December 18 vs Fort St. John
December 19 at Grande Prairie BP
January 8 vs Lloydminster (in Nampa)
January 15 vs Beaumont
January 16 at Whitecourt
January 21 vs Grande Prairie BP
January 29 at Lloydminster
January 30 at Camrose
February 5 at Whitecourt
February 6 at Fort St. John
February 12 vs Grande Prairie BP
February 13 vs Grande Prairie Minhas Bros (in Nampa)
February 20 vs Whitecourt (in Nampa)
February 26 at Leduc
February 27 at Lakeland (in Bonnyville)
March 5 at Fort St. John
March 6 at Grande Prairie BP (in Clairmont)
– Kyle Moore, Trending 55 Newsroom