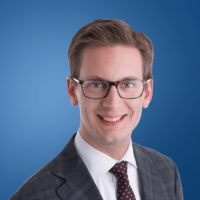 The Alberta government has invested into the province's first public sector artificial intelligence lab.
Nate Glubish, the Minister of Service Alberta, says the AI lab will allow them to "apply more technology and innovation in everything we do."
"It's going to help to solve problems in new ways using more technology and digital tools to help equip the government to be better at delivering better outcomes for Albertans. It's also going to create a critical mass for developing and attracting talent in this space. The most in-demand skill sets in Alberta are for programmers and analysts who have experience in artificial intelligence and machine learning."
Alberta's government will invest $3.4 million annually into the lab, known as GovLab.ai
Glubish says this will create opportunities for students and recent graduates from AI and machine learning programs.
"This is going to give them opportunities to come and work in this lab environment, to get mentored by seasoned executives in this space from AltaML, and to work on real world projects that are essentially challenges and opportunities inside of government to apply their skills to find new and creative ways to use technology to solve those problems."
You can hear our full hot seat interview with the minister below.
– Kyle Moore, Trending 55 Newsroom