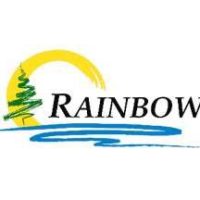 Courtesy of The Town of Rainbow Lake:
May 25 2023 – As of this afternoon, the timelines for re-entry on June 2nd are still in place. Further assessments are being completed by Atco and we will know more in the coming days. I'm afraid that our updates for the next week will be rather slim as our goals are shifting towards clean up and utility restoration. The Fort Vermilion School Division is in today with their crew making sure the school is ready to be operationalized once again following re-entry. If you are a business owner/manager of a business in Rainbow Lake and would like to come in and inspect your facilities for insurance purposes please contact Dan Fletcher at dfletcher@rainbowlake.ca.
For those of you in the High Level area, Elections Alberta has setup a mobile voting station for evacuees. This will be available Friday May 26th at the Town of High Level Council Chambers located at 10203 105 ave, High Level, AB, T0H 1Z0 (across the street from our reception centre in the Curling Rink). This will be available from 9am to 3pm. For those residents that are not staying in the High Level area, you can participate in advance voting stations anywhere in Alberta.
If you do have any questions, please feel free to send them to dfletcher@rainbowlake.ca and we will try to address them in our next update.