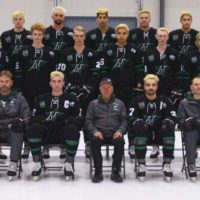 The North Peace Navigators offseason has had to work a little differently this summer.
Navs GM Mike Fosty says because of the restrictions from the pandemic, the process of recruiting players has been impacted the most.
"We can't go look at the prospects camps and can't look at the Junior A spring camps. It's definitely affected the way we do business."
Despite those challenges, Fosty says they're still on track to begin next season on time.
"The league has said we're still business as usual right now. The AGM comes up here shortly, it will probably be done by phone. We'll have to see what Hockey Canada and Hockey Alberta decide."
Fosty says the team does have concerns about if they're ends up being limits on crowd sizes next season, since most of their revenue comes from ticket sales for games.
– Kyle Moore, Trending 55 Newsroom