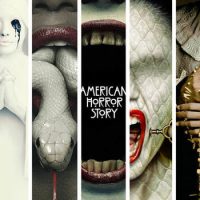 Ryan Murphy shared a screen grab from a Zoom call with his frequent collaborators/AHS Fam where they discussed upcoming projects, including a nonchalant announcement that he is working on another AHS project besides the upcoming 10th season.
American Horror Stories is a spin off where instead of each season having a different concept, it will be each episode telling a different short story…kind of a Goosebumps format.
Who else is hella jazzed about that idea?