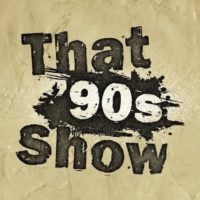 The long awaited sequel series to That 70s Show is almost here and the trailer has dropped. Netflix will be continuing the series with That 90s Show when it is released to the streaming platform January 19th.
The show centers on Leia Forman, the teenage daughter of Eric Forman and Donna Pinciotti, forming bonds with other teenagers as she spends the summer of 1995 with her grandparents, Red and Kitty in Point Place, Wisconsin, 15 1⁄2 years after the events of That 70's Show concluded on December 31, 1979.
Kurtwood Smith and Debra Jo Rupp will be reprising their roles as Red and Kitty Foreman from the original series. The series will also see original cast members Topher Grace, Laura Prepon, Mila Kunis, Ashton Kutcher, Wilmer Valderrama and Tommy Chong reprise their roles but as special guest stars.
This will be interesting to see how the show goes.
Check out the trailer here:
-Everett