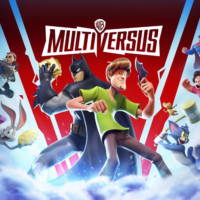 Have You heard of Multiversus? Well, you're about to because this game is really cool. It is a fighting game similar to the game smash brothers where you are trying to hit your opponent off the screen. The cool part about this game is that it is a crossover between all warner brother's properties.
I didn't really realize how many properties Warner Brothers actually owned until I saw them in the game. you have characters like Batman and Harley Quinn from DC Comics, Shaggy and Velma from Scooby-do, Finn and Jake from Adventure Time, Steven and garnet from Steven Universe, Aria Stark from Game of Thrones, The Iron Giant, Tom and Jerry, Bugs Bunny and so many more. with new characters constantly being added like Black Adam and Stripe from Gremlins.
Some similar games like this have come out in the past like Nickelodeon all stars brawl which was a mash-up of all the Nickelodeon properties in the same style of game but it didn't include any familiar music from the franchises or any voice lines from the characters. overall it felt lifeless. whereas Multiversus learns from others' past mistakes and includes all of that.
The shtick with this game is that it has a cooperative focus. so although you can play it by yourself it's best to play it with a friend. but I mean who wouldn't want to?
It's a lot of fun playing with this mashup of characters and I never thought that id is yelling at my tv about how LeBron James and the Tasmanian Devil beat Rick and Morty.
The best part is you can try this game for absolutely free it is currently available on Xbox PlayStation and pc to download. so give it a try I'm sure you'll have some fun
if you are still not convinced or you're completely on board give the trailer a watch it shows just how wacky having all these characters together can be and honestly it's just really fun to watch when I included it was my tenth time.
-Jared Gomes