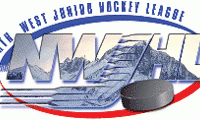 Everyone is back in action around the NWJHL as all six teams resume their schedules.
Every team has about 12 or 13 games left in the regular season which will end on February 16.
The playoff format will see the top two teams get first round byes, with the first round being a best-of-five, and the semis and finals being a best-of-seven.
NORTH PEACE NAVIGATORS
The Navs started out 2020 with wins over Sexsmith and Fairview.
High Prairie's Robert Lemay continues his scoring prowess with six points in the two wins.
North Peace will be at home to Grande Prairie on Friday, before visiting Fort St. John on Saturday.
FAIRVIEW FLYERS
A pair of losses has dropped the Flyers into fourth place.
They lost 4-2 in Dawson Creek before dropping a 3-2 decision at home to North Peace.
Fairview is at home on Friday against Dawson Creek before visiting Sexsmith on Saturday.
SEXSMITH VIPERS
The most snake bitten team in the league is still the Vipers.
They lost twice on the road last week, 6-3 to North Peace and 2-1 to Fort St. John.
Sexsmith will have two home games this week, Fort St. John on Friday and Fairview on Saturday.
GRANDE PRAIRIE KINGS
Another team with a slow start to 2020 is the Kings.
They also lost twice, 6-4 to Fort St. John and 4-2 to Dawson Creek.
Grande Prairie will visit Peace River on Friday before hosting Dawson Creek on Saturday.
DAWSON CREEK CANUCKS
A pair of wins have moved the Canucks up to third place.
They got past Fairview and Grande Prairie by identical 4-2 scores.
Their schedule this week has two road games, Fairview on Friday and Grande Prairie on Saturday.
FORT ST. JOHN HUSKIES
The Huskies continue to have a seven point lead for first place.
Wins over Grande Prairie and Sexsmith improves their winning streak to six games.
They'll visit Sexsmith on Friday before hosting the Navs on Saturday.
– Kyle Moore, Trending 55 Newsroom