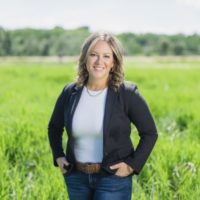 UCP Leadership candidate Rebecca Schulz says there are things that Alberta "needs to fight for" with the federal government.
Speaking to the Trending 55 Newsroom, she says many Albertans are frustrated by the feds getting involved in provincial jurisdiction on natural resources.
"That would be things like our energy industry, what we're seeing with the emissions cap is very much a cap that's looking at limited production of energy. The same thing in agriculture with the fertilizer, those are areas where we just have to say no. I don't believe there's one special bill or act like the sovereignty act, all that does is put a target on our back for Rachel Notley and Justin Trudeau."
She adds that having a leader that can "defend our constitutional rights" is what she's heard a lot from people in the leadership race.
Another topic that Schulz says has come up a lot from people are concerns around health care and she says there needs to be more "local decision making" within AHS.
"We can't have folks in Edmonton or Calgary making decisions for rural areas across the province where it just doesn't make sense. Local decision making is something that I hear about everywhere I go. We need to listen to the front lines, when I meet physicians saying that a change in policy could save just them $20,000 a day in the system, we should listen to that, we should take that idea."
We talked to Schulz about the UCP leadership race, you can hear that full discussion below.