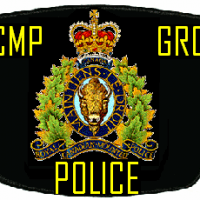 Brownvale area resident Misty Rose Lawrence is facing multiple charges.
It all stems from a series of events that happened on Sunday, May 5th.
That evening Peace Regional RCMP were dispatched, after a report of a truck and trailer being stolen from the shop of a business in the rural St. Isidore area.
When police arrived they learned that the suspect had left a previously stolen vehicle at the scene.  The vehicle had been taken from a Grimshaw area resident earlier that day.
Meanwhile, the stolen truck and trailer was spotted by a member of the public along highway 986 in Northern Sunrise County, with the accused hitch hiking from the area.
The suspect was picked up by a passing motorist, but later intercepted and apprehended by police.
29 year old Misty Rose Lawrence will next be appearing in Peace River Provincial Court on Monday, May 13th.
The accused faces charges that include 2 counts of break and enter to commit theft, 2 counts of theft of a motor vehicle, theft over $5000, 2 counts of resisting a peace officer, and 2 counts of operating a motor vehicle while prohibited.
The suspect remains in custody until the court appearance.
-Damien Gnass, Trending 55