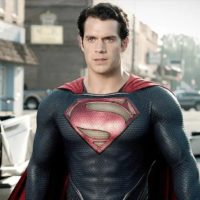 A few weeks after bringing back the British actor and announcing his return they are moving past those plans. Cavill who surprised fans in a post credit scene in Black Adam was slated to reprise the role in the long awaited Man of Steel sequel, but major changes in plans by Warner Bro. caused movie cancellations for DC Comic movies which had Man of Steel 2 in jeopardy. James Gunn, known for directing Guardians of the Galaxy and the Suicide Squad sequel is writing a Superman movie for a younger Superman which moves Cavill out of the role ending his time as Superman after 1 solo and 2 ensemble films.
I loved Cavill as Superman so this breaks my heart a bit to hear. It is a shame we never got to see more of him in the role as well see him get a solo sequel movie but Warner Bro. has been a mess with trying to establish a DCEU much like Disney did with the Marvel and the MCU.
Other casualties of the continuous mess with Warner's and DC Comic films is Wonder Woman 3 and no more Jason Momoa as Aquaman after the release of Aquaman and the Lost Kingdom in late 2023.
-Everett