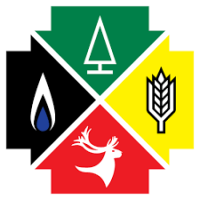 La Crete's bid for the Kraft Hockeyville contest is getting some support from the town of High Level.
Mayor Crystal McAteer says if La Crete is successful in their bid, it would be beneficial for the whole area.
"It's regional collaboration and anything that comes to the region we feel is good for the region, so we're happy to put our support behind the La Crete Hockeyville."
McAteer says they were also asked to join the contest as well, but didn't want to take any attention away from one of their neighbouring communities.
"We will do our support. We're putting a page on our Facebook as well as on their nomination page."
The minor hockey association in La Crete is hoping to get a second ice surface in their area if they win.
– Kyle Moore, Trending 55 Newsroom