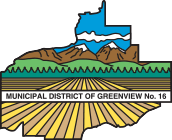 The Municipal District of Greenview announced a change to council.
Dale Gervais tendered his resignation as role of Reeve.  He will remain on as a Councillor to represent Little Smokey, ward 2.
Gervais has served as an elected official for over 16 years, 6 of those as Reeve.
Stepping into his role will be Councillor Dale Smith.  Smith has been part of the M.D. of Greenview Council since he was elected in 2013.
In a media release Smith stated, "I'm looking forward to serving the Municipal District of Greenview in the position of Reeve. We have many opportunities, especially in 2019 given the dissolution of Grande Cache and consolidation of two municipalities. I plan to make it a priority to work as a team with Council, Administration, ratepayers and stakeholders to help move Council's ambitious agenda forward."
-Damien Gnass, Trending 55