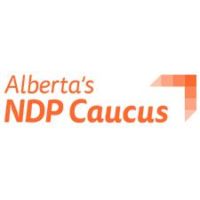 Following Alberta Premier Jason Kenney's press conference this evening, the NDP issued a press release questioning the confusion of the new restrictions.
"The Premier is continuing to make false promises and create false hope, setting up for further challenges and disappointment in the weeks to come," said NDP Leader Rachel Notley. "He's undermining peoples' ability to plan. These new measures will have an immediate impact on Alberta small business owners struggling to stay afloat and to ride out this massive third wave."
The NDP is calling on the Alberta Government to implement more financial support for small businesses, including a $25,000 grant with broad eligibility.
Today's new public health measures include transitioning kindergarten through grade 12 to online learning effective Friday, May 7.
Once again the NDP shared their displeasure:
"Jason Kenney minimized the problem in our schools for months, and now today hundreds of thousands of students have been forced out of their classrooms. He claimed schools were safe and sat on his hands while school boards, teachers and parents begged for help. He's failed each and every student in our province," said Notley.
The new health measures can be found on the Alberta Government Website – with highlights HERE
-Damien Gnass, Trending 55